PA Susquehanna Valley Scroll Down and Select.



Here's a Map: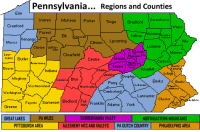 Use the drop-down boxes to find information about what to do, where to stay, eat, shop, worship and more as you plan your stay in this region. Not Sure Where A Town Is?
CLICK HERE.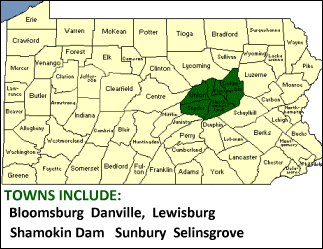 Area Notes of Interest:
The Bloomsburg Fair, in
Columbia County
, is the state's largest fair. Home to a wealth of artists working in both contemporary and traditional styles, drive Route 45, which will take you along the historic architecture, quaint shops and provide a glimpse of Pennsylvania life before the advent of the superhighway. Take a stroll in charming downtown historic Lewisburg for great restaurants and galleries and catch a movie in an original Art Deco movie palace.


Lancaster County




Where Fun Grows




Exclusive B&B/Winery



Amish Country